Local DC Businesses You Can Support From Home
As a member of the Washington, DC community you're likely looking for ways to support local businesses and organizations that have been advised to cease or limit their operations to help flatten the curve. We've compiled a list of resources and local businesses that you can support from home. All sellers aspire to be on the multiple-offer end of the spectrum. Fortunately, there are steps you can take to make that happen. Here are five tips to move your listing in to the multiple offers zone.
Restaurants and Shopping
For an updated list of restaurants offering carry out and delivery, we recommend this one from DCist.
To support your favorite FreshFarm Farmers Market vendors, here is a great list of alternatives to shopping at your weekly market.
Weekend brunch can still continue thanks to Duke's takeout and delivery options featuring their full brunch menu and bottomless mimosas. You can order two bottles of champagne with orange juice for $35 on Saturday and Sunday between 11:00am and 3:00pm.
Both of Rose Previte's restaurants are serving family meals to go for parties of two or more looking to skip a night of cooking! Maydan is offering platters like fire-roasted kebabs or a whole chicken with options for spreads, veggies, and batched cocktails that serve four to six. Compass Rose has a "tour of the world" option for two in addition to their a la carte plates. Order online for pick up at either location! Compass Rose is accepting online orders between 12:00 and 5:00pm for pick up between 4:00 and 8:00pm while Maydan accepts orders between 12:00 and 2:00pm each day for pick up between 5:00 and 9:00pm.
The Lane Social Club is offering admission to virtual events like a Princess Party with Elsa for the Frozen fan in your family as well as Restorative Yoga for those who need a moment to relax. Their website also features fun ideas on how to keep kids busy and entertained from the comfort of your couch.
Nook's mission is to make space for families by providing a place where families can play, learn, celebrate and live. While their play space may be closed for the time being, they are providing families the opportunity to cultivate play spaces in their own homes by renting and purchasing toys from their inventory and picking them up curbside.
While they may have closed their doors, Go Scramble has organized a book drive through where you can order Usborne books online and then pick them up via their drive through Monday - Friday between 10:00am and 12:00pm.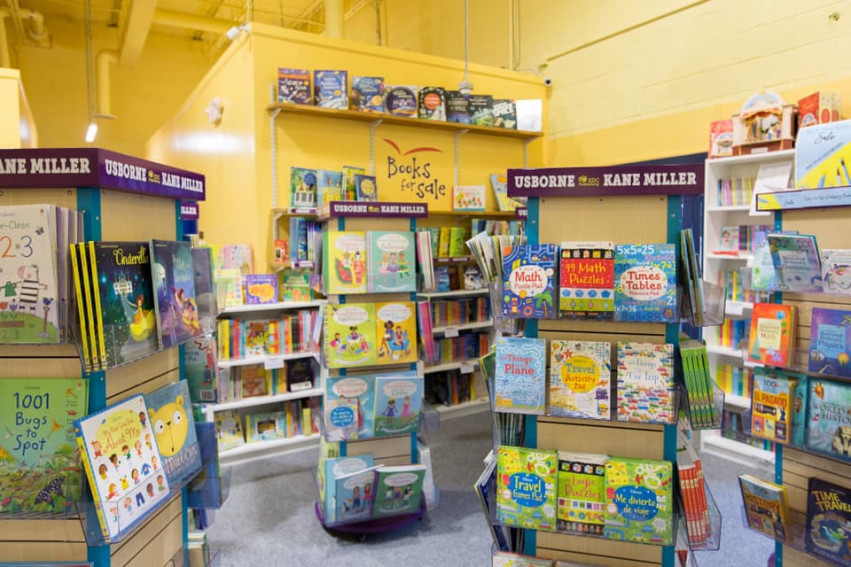 Bluebird Sky Yoga has started streaming both free and for-purchase yoga classes. For regularly scheduled classes head to their website to sign and pay for a Zoom link. Free classes will be live streamed on their Facebook page at 12:30pm EST.
The DC strength and conditioning studio has created a collection of free online workouts online on Vimeo and Instagram led by their trainers for folks to do on their own.
While in-store shopping is no longer available you can still pick up and replenish your art supplies for at home projects using their curbside pick up and local delivery options!
Local arts organization, theatreWashington, has been fundraising to support members of the arts affected by the Covid-19 outbreak. Actors, directors, stage managers, choreographers, and more can apply to the fund and inversely members of the community can donate to supplement the emergency relief fund created to help members of the arts who have experienced a loss of income as theaters have shuttered productions and closed their doors.
If you're looking to practice social distancing but haven't said yes to the dress yet these Lovely Bride DC is offering virtual appointments! Visit their website and create a wishlist of dresses then email them at [email protected] or click the appointment icon on lovelybride.com to book an appointment.
Have a local business in mind you think we should highlight? Let us know!