Big Value, Small Price: 6 DC Studio Under 300k


If you're on the hunt for your dream home but don't want to break the bank, you've come to the right place. We understand that finding the perfect home can be a daunting task, especially when you're on a budget. That's why we're here to help! Recently, we had a client who was looking for a property but on a tight budget. We listened to their needs and preferences, and scoured the market to find them the best options. As a result, we've curated a list of 5 studios under 300k that we believe could be the perfect fit for them - and for you, too! So whether you're a first-time homebuyer or simply looking to downsize, take a look at our list of budget-friendly studios and find your dream home today.
The living room exudes warmth and style with tasteful décor, a cozy armchair, and carefully arranged beds. Sophisticated decorative elements like striking paintings, a gold vase, and a candle display add refinement. Experience a relaxing and enjoyable lifestyle in this meticulously curated home. It's the ideal choice for discerning homebuyers seeking comfort and sophistication.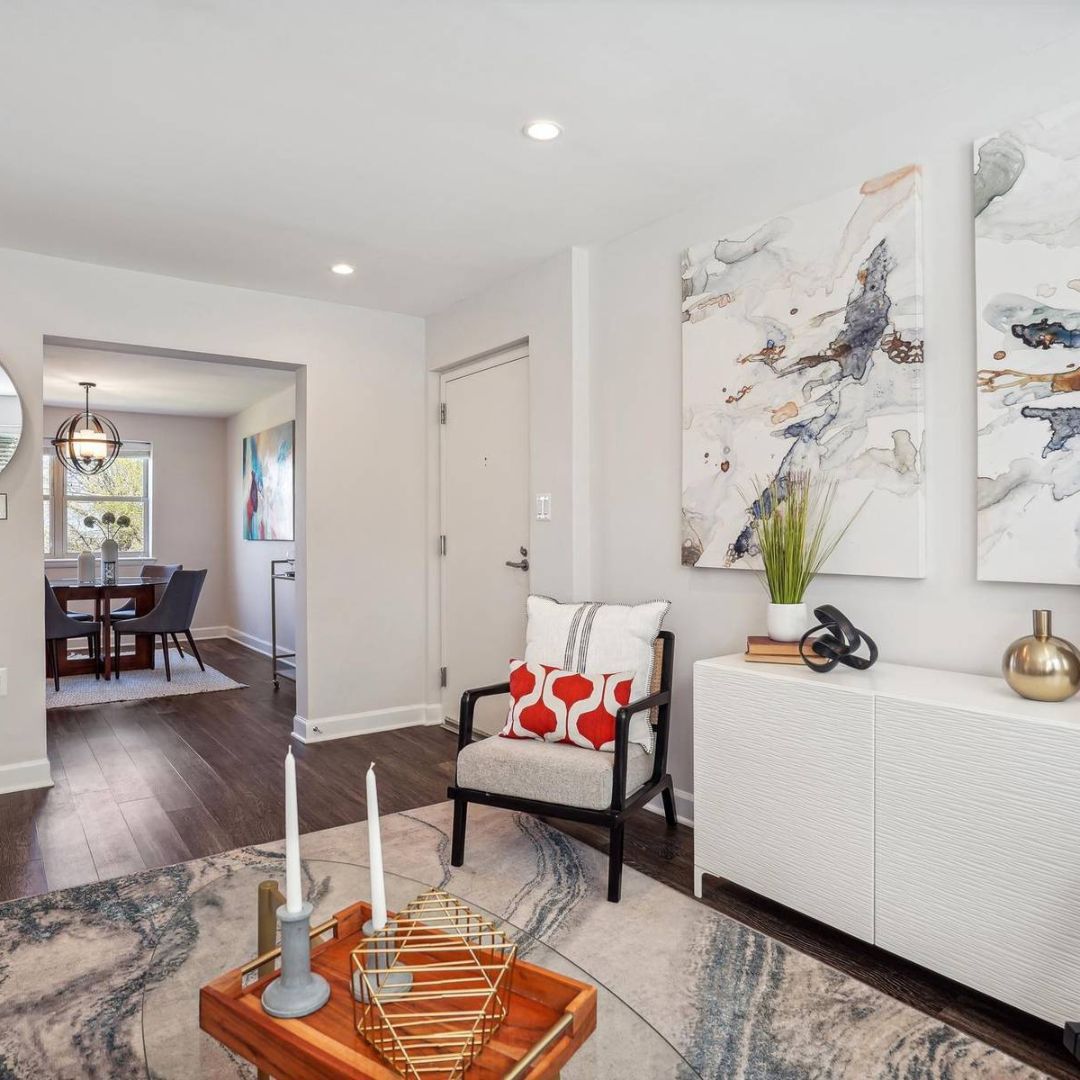 This property boasts a stunning and spacious living room that is sure to impress any buyer looking for a comfortable and inviting home. The room's polished hardwood floors, pristine white walls, and tasteful decor create an elegant and sophisticated atmosphere that is both calming and welcoming. Overall, this property offers a perfect balance of style, comfort, and elegance, making it an excellent choice for any discerning homebuyer.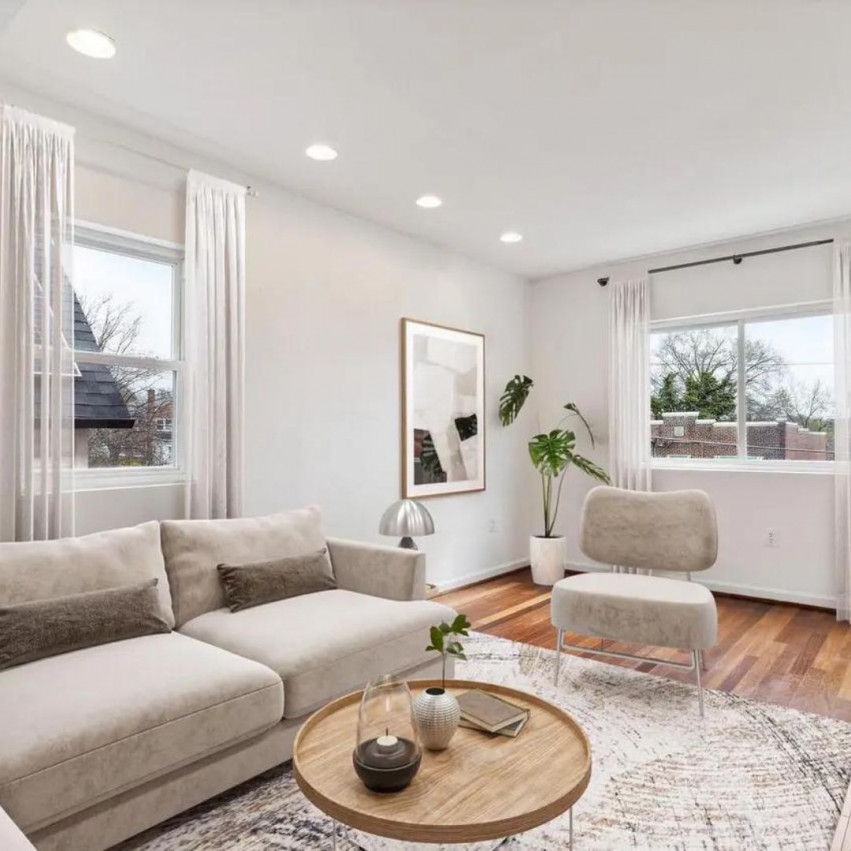 This modern apartment offers a spacious and open layout with distinct living, dining, and sleeping areas, providing comfortable and functional living. The elegant hardwood floors create a seamless flow between rooms, while the large windows fill the space with abundant natural light, creating a bright and welcoming atmosphere. The stylish chandelier in the dining area adds a touch of sophistication. With its combination of open spaces, natural light, and modern elements, this apartment offers an ideal living environment for those seeking comfort and contemporary living.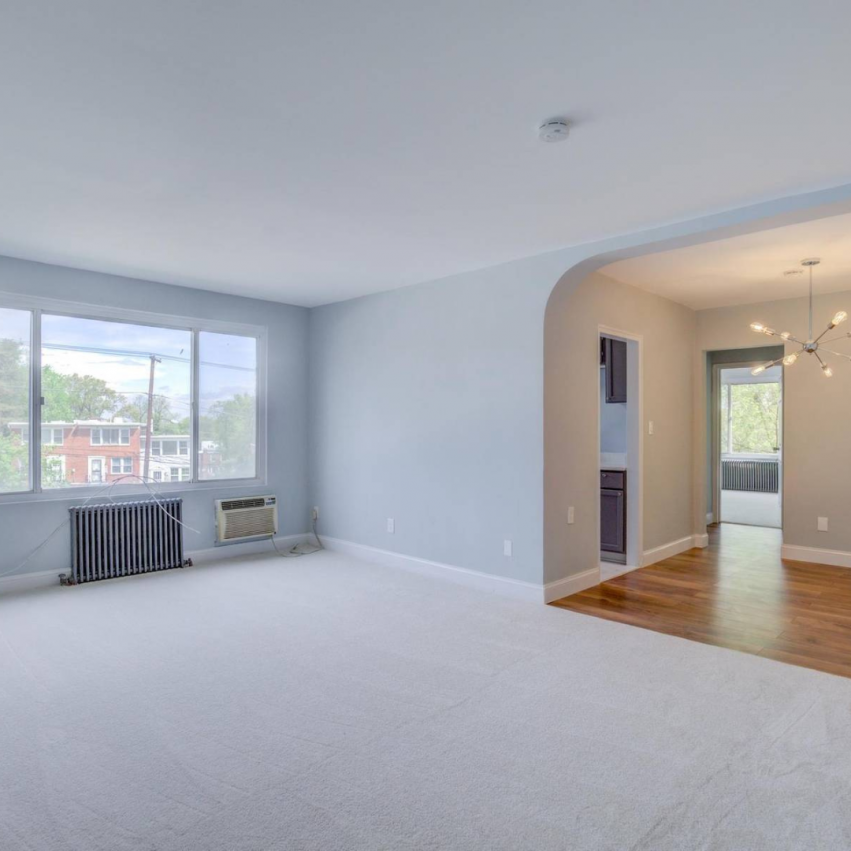 This property boasts a stylish and cozy bedroom with minimalist design elements, including a large white fur rug, abstract painting, and contrasting black and white accents. The modern kitchen showcases white cabinetry, stainless steel appliances, and a glass table with chairs, while the living room exudes warmth with a gray couch, glass coffee table, and tasteful decor. With its elegant simplicity and thoughtful furnishings, this property offers a comfortable and inviting living space.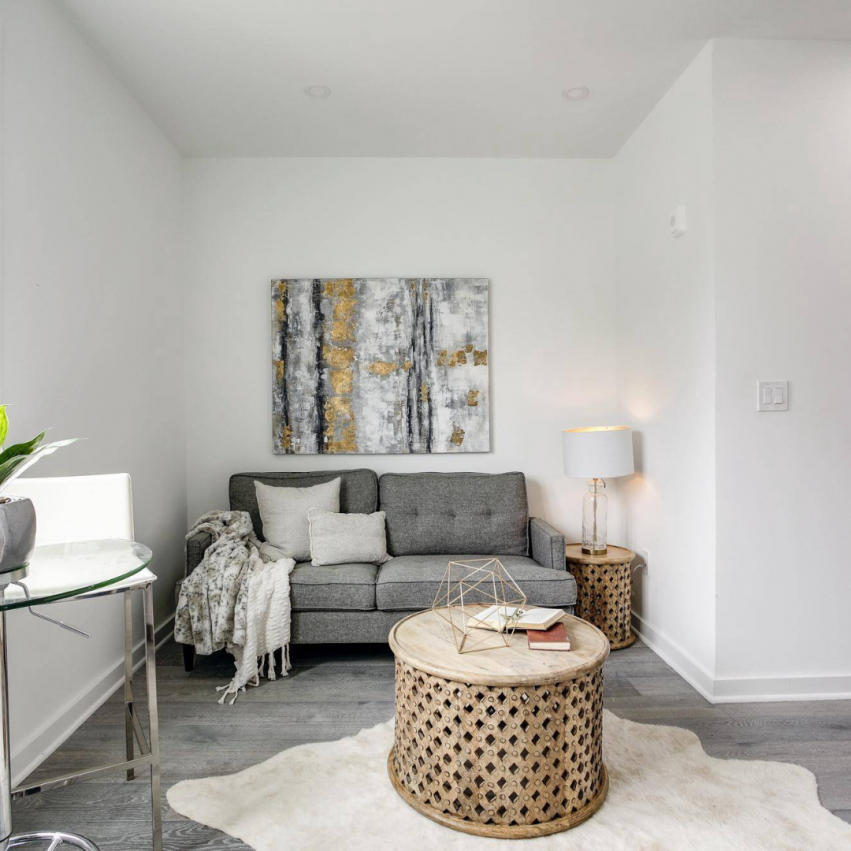 This property showcases an elegant living space with hardwood floors and ample natural light. The central focus is a stylish blue couch adorned with vibrant pillows. A plant adds a touch of greenery, and a stainless steel refrigerator can be seen in the adjacent kitchen area. The property also highlights a cozy living room with a gray couch, a wooden coffee table, and an artistic black and white abstract painting. Lastly, a bright and inviting bedroom features a yellow and gray bedroom with colorful pillows, a desk area with a white chair, and tasteful decor throughout.