Romantic Restaurants Perfect for Valentine's Day in Washington DC
Valentine's Day is right around the corner, and that means it's time to start making reservations!
Luckily, Washington, D.C. has a wide array of fabulous restaurants to fit any Valentine's Day style. Whether your idea of romance is elegant French or Italian fare, intimate and casual ambiance, or family-friendly fun, you will find exactly what you're looking for here!
Here's a list of our favorite romantic restaurant options for Valentine's Day to remember in DC:
Shaw
Hyper-local, Mid-Atlantic restaurant with a huge hearth at its center
The Dabney is one of those quintessential DC date spots that never gets cheesy. The vibe and decor of the restaurant presents itself as warm and inviting, with a roaring hearth as the centerpiece (and the place where all your food will be cooked). The fare, thought up by James Beard award-winner Jeremiah Langhorne, focuses on local flavors and ingredients and pays homage to the Mid-Atlantic region. Blagden Alley itself is now chock-full with charming spots to drink and dine, perfect for if you and your date have a bit of a wait. Make the awkwardness of a lull a thing of the past by grabbing a glass of vino around the corner at the Dabney Cellar. If the date goes really well, a nightcap at Columbia Room will certainly do.
601 Pennsylvania Avenue, NW

Fiola is the most glamorous place in the city to twirl pasta, even if it's just you sitting at the limestone bar at noon on a workday. The music is jazzy, the light fixture suggests bubbles and the bartender in his crisp white jacket looks as if he just stepped out of a movie. A meal here begs for something luxe, spurred not just by lobster ravioli and squab saltimbocca on the menu, but by iridescent tile floors, plush seating and famous faces nearby.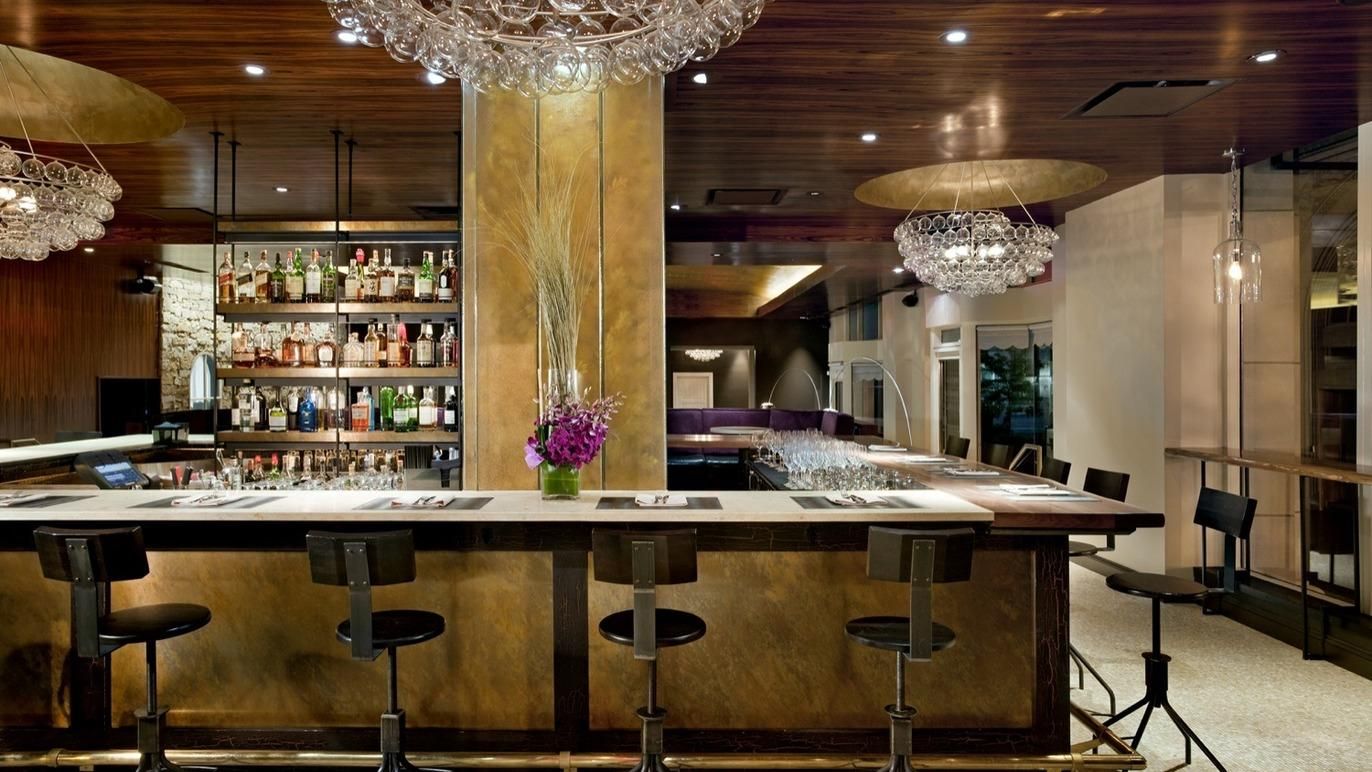 1226 36th Street, NW

Sitting on a quiet residential street in Georgetown, 1789 Restaurant has the charm of a historic country inn. It's THE choice destination for a fancy dinner date in the upscale neighborhood of Georgetown. If it's been a while since you've dropped in, or you've never been, 1789 is a bit of a time capsule, dressed to appeal to a demographic that enjoys country club membership and a house in the hunt country — a little old-fashioned and a lot moneyed.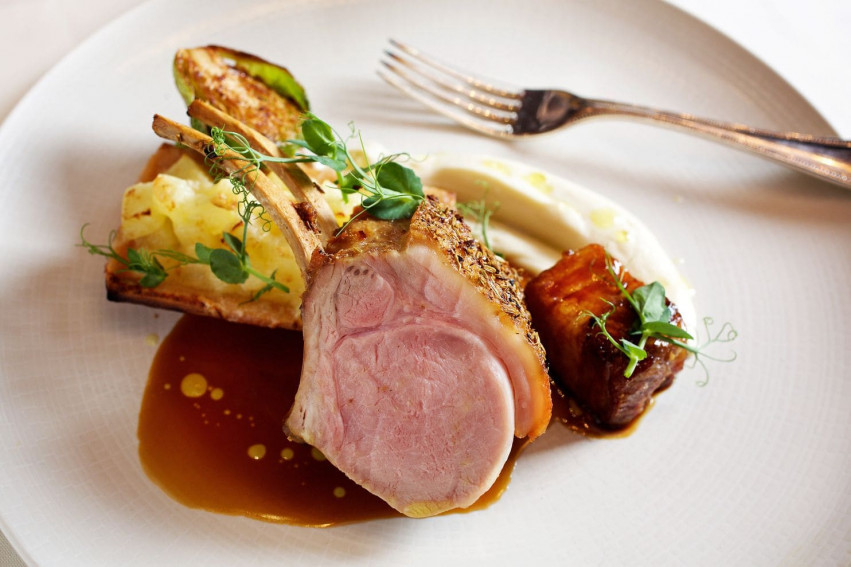 800 16th St NW

Washington's destination for power dining, the Lafayette Restaurant serves breakfast, lunch, dinner & Sunday brunch. With large windows opening onto Lafayette park & the White House, this sun-lit dining room is one of the most elegant settings in the capital & is certain to complement any dining experience.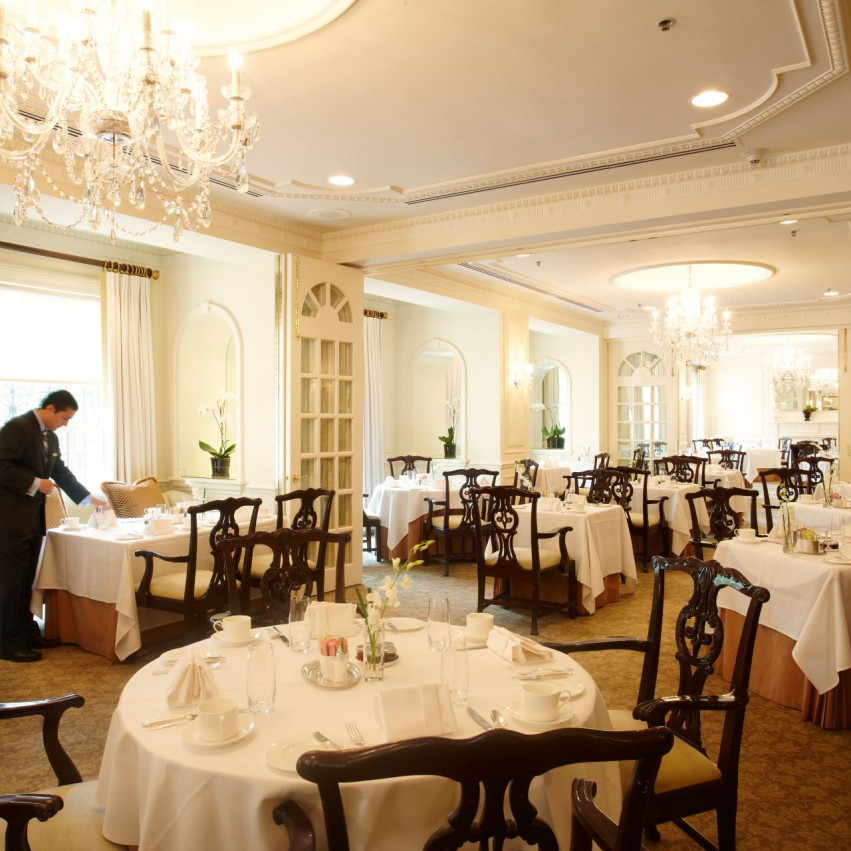 Brookland
Paris-inspired digs and classic French dishes
The intimate bistro and wine bar is a little out of the way, owning an otherwise unassuming corner in Brookland, but so full of charm and natural wine that it's worth the trip. Known for its uniquely plumed chandeliers and a light blue theme that's as relaxing as it is romantic, Primrose mimics a Parisian cafe date. Share a bottle of co-owner Sebastian Zutant's own Lightwell Survey wine and dig into some French onion soup and duck liver mousse. Impress your date by telling them that Primrose was just added to the Bib Gourmand list for the 2020 DC Michelin Guide.
Dupont Circle

Iron Gate is located inside a historic mansion's carriage house, which innately screams romance (and also possibly ghosts but let's forget about that). The wisteria-covered outdoor patio features a fire pit and is beyond charming, and for colder months you can cuddle up to the fireplace in the indoor dining room. Go all out with the $90 prix-fixe menu or just opt for a few small plates to share and some glasses of vino. You really can't go wrong either way, with Mediterannean-inspired flavors leading the way for dishes like hearth-roasted carrots and a shaved pork gyro with olive oil fried potatoes.
H Street Corridor

If you've been scratching your head thinking up a romantic date option for your new vegetarian beau (and an option that you'd also enjoy), you've finally landed in the right place. H Street's Fancy Radish is so good that meat eaters might forget what they thought they'd be missing, with ingredients that mock meat in the right way: carrots play the role of pastrami and smoked tofu acts as a veg-friendly pâté. 
Their dishes are also globally inspired, meaning you get a little taste of everything from around the world.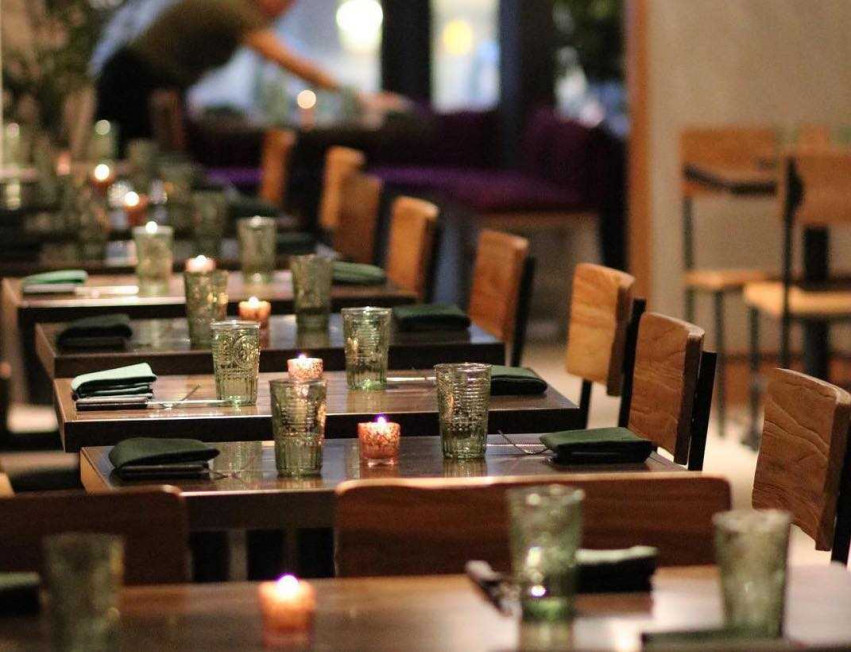 Dupont Circle

Heralded by many as the best sushi joint in town, this upscale Japanese spot is sure to impress, especially considering seats can only be booked via email a month in advance. Just like Little Serow, Sushi Taro takes the guesswork out of the ordering process -- a sure relief for those who aren't well-versed in the language of nigiri and sashimi. Sit down for a chef's choice dinner at the omakase counter and let the chefs work their magic, serving dishes like grilled marinated tuna cheek followed by stacks of boxes containing generous cuts of fish.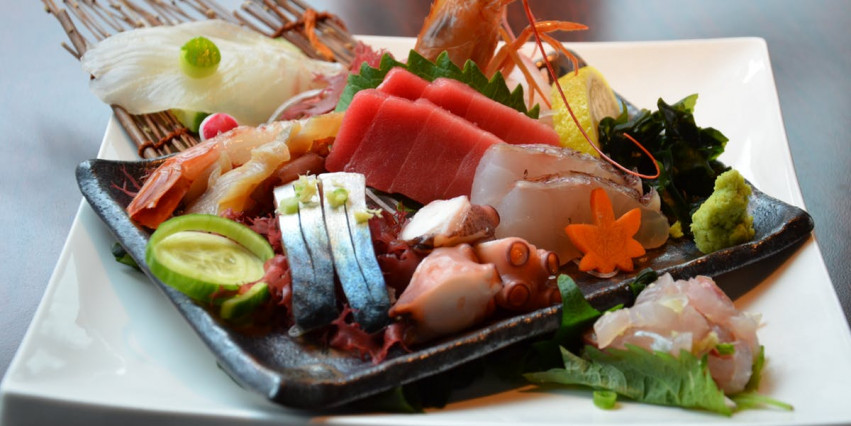 The Wharf
Spanish seafood on the Wharf from the Trabocchis
When the District Wharf first opened, lined up with gleaming new restaurant options, Del Mar was an instant standout. The interiors are grand but not stuffy, all inspired by coastal Spain. Expect ridiculously good food, too, coming from Fabio Trabocchi who also brought DC other classic date night spots like Fiola, Fiola Mare, and Sfoglina. If you're not afraid to ball out a little, make sure to order the paella -- Spain's signature rice repast meant to be shared.
Dupont Circle

This Michelin star recipient inside The Jefferson Hotel lures diners in to the main dining room with a roaring fireplace, snug nooks perfect for a romantic evening and an elegant menu inspired by the harvest from Thomas Jefferson's Monticello with a wine list featuring more than 1,300 offerings. Plume also offers patrons private alcoves to enjoy the prix fixe menu outside of the main dining room.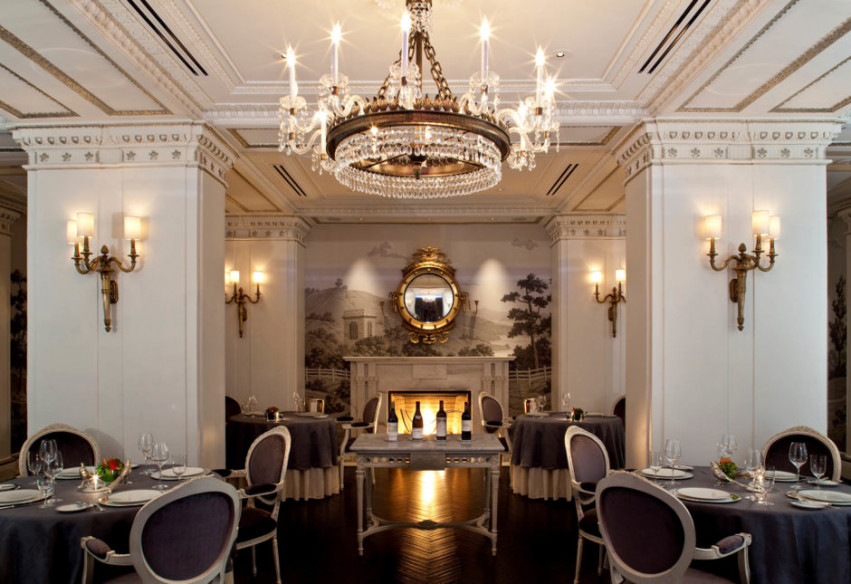 Capitol Hill

In 2014, it was practically a badge of honor to get a table at Rose's Luxury, Aaron Silverman's cult favorite New American restaurant nestled into a converted Capitol Hill townhouse. The restaurant became as synonymous with delicious small plates as it did with the ever-present line that made its way down the street as diners sometimes waited hours for a table. Considering that countless new restaurants have opened with just as much initial buzz, we're almost surprised to say that the line is still there -- a testament to just how good this Michelin-starred restaurant really is. Except now you can use their online system to book date night same-day, taking a bit of the stress out of the experience and allowing you to focus on the stripped down but chic decor, the legendary lychee and pork salad, and, of course, your date.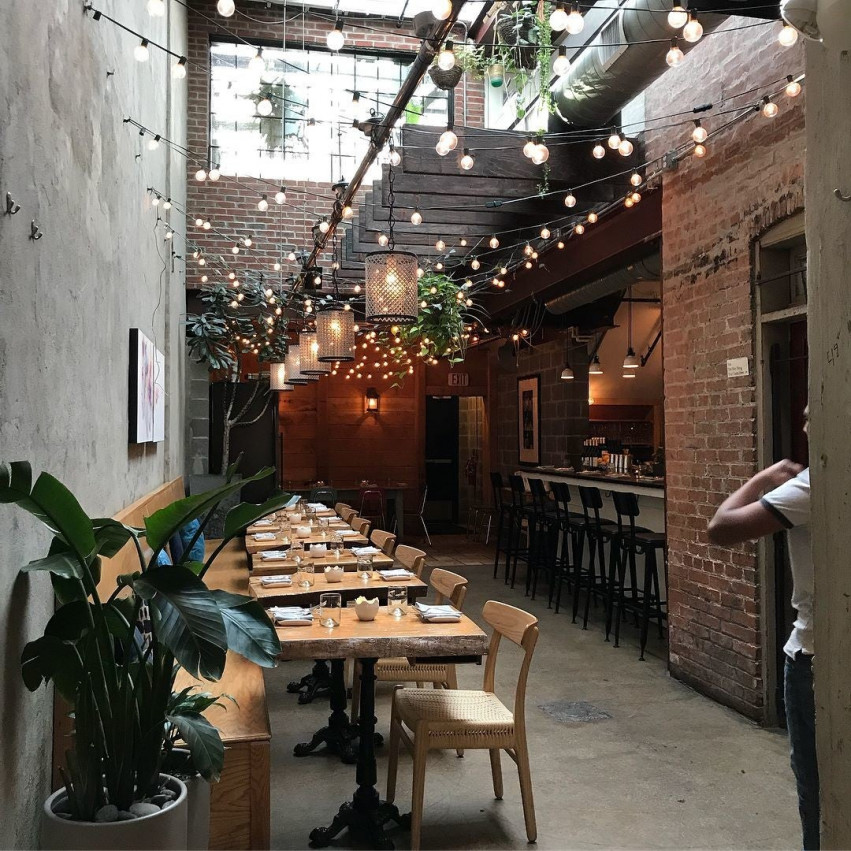 Capitol Hill

Pull up a chair at this intimate restaurant where portraits line the walls and everyone feels like family. Joselito's offers a spectrum of appealing Spanish favorites that are doled out with extra love. In fact, this kitchen even encourages you to order based on your appetite: go for the tapa portion to sample a wide variety or commit to a larger portion if you've spent the morning spinning. These talented chefs aren't forging a new path; instead, they're cooking only with the most top-notch ingredients and tender, loving care. Start things off with the velvety smooth chicken liver terrine before tucking in to the creamy delicious "pasta" topped with jumbo crab, sea urchin, pimiento and shrimp. Finish with sopa de chocolate blanco for a decadent treat.