Underrated DC Neighborhoods - Woodridge Edition
Woodridge (not to be confused with its VA counterpart WoodBRIDGE) is a neighborhood that doesn't get much attention as a destination. The unassuming residential vibe of the neighborhood is one of the features that attracts residents to the quiet tree-lined streets and numerous parks.
Located in Northeast DC, along the Maryland border of Eastern Ave, west of Brookland with Rhode Island Ave running through the middle.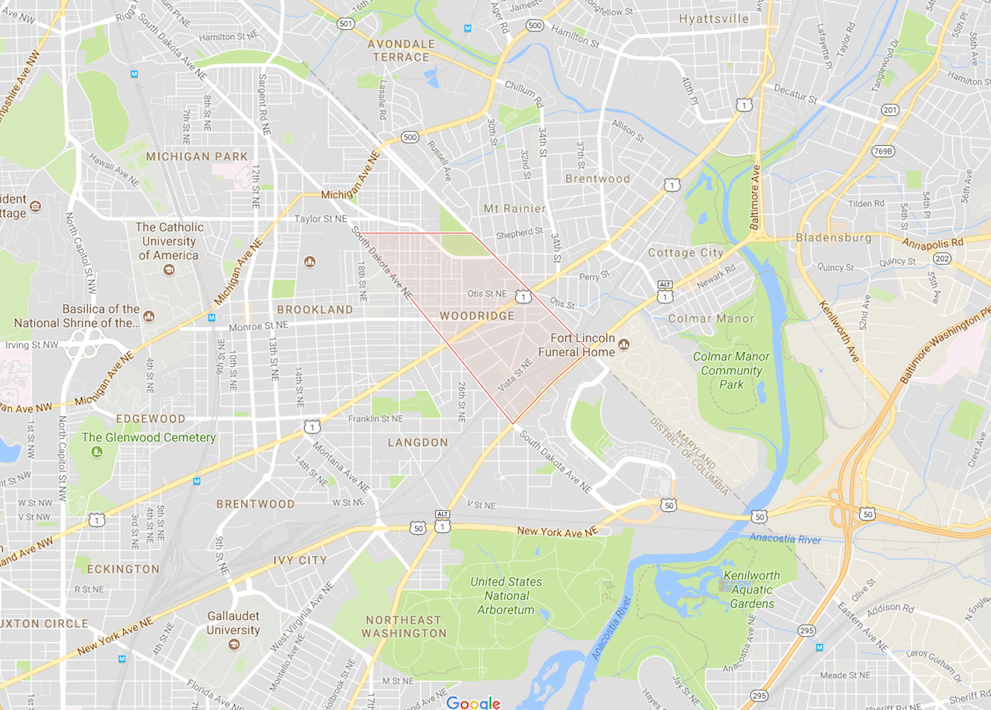 Why we think it's great
The proximity to the city (5 miles from downtown) and style of homes in Woodridge offer homeowners the best of both urban and suburban living. Single family homes with yards and alleys are perfect for the homeowner looking for more of a residential feel, while remaining close to the city.
We particularly love some of the community attractions, like DC's first ever craft brewery, DC Brau (which recently celebrated it's 5 year anniversary). A destination for most, but a community well for residents. During the hot summer months, locals won't need to go far to cool down at one of the few Rita's Water Ice locations in the DC area. Community centric organizations like, Good Food Markets from Oasis Community Partners that helps to minimize inequalities to food, also give this neighborhood a wholesome feel.
What's in the future:
Dining and shops! With its wide sidewalks and commercial zoning, Rhode Island Avenue is a prime location for new restaurants and shops and we expect to see lots of development in the coming years and a revitalization of Rhode Island Avenue Main Street.
Ready to move to Woodridge? Here are a few available options:
For Rent: 1800 Shepherd St NE | 1 bedroom, 1 bathroom | $1,100
For Sale: 2121 Quincy St NE | 4 bedroom, 2 bathroom | 1,680 sq ft $399,000
For Sale: 3009 Otis St NE | 3 bedrooom, 3.5 bathroom | 2,150 sq ft $575,000
Or check out all active listings in Woodridge here
For more on the Woodbridge neighborhood, read our full neighborhood profile here!