Top 8 Spots in DC for Your Labor Day Picnic
Labor Day weekend is here, and with it the last hoorah before summer officially comes to an end. Sure we've got a few weeks left before autumn starts and the weather gets cool, but with school back in session and the crazy hazy days mostly behind us, this weekend is the best chance to get in one last picnic. We've got some of the best spots in the city to spread out your blanket and enjoy a relaxed afternoon of snacking and hanging out. Whether you want to be in the heart of the action in Dupont or off the beaten path on Kingman Island, we've got you covered.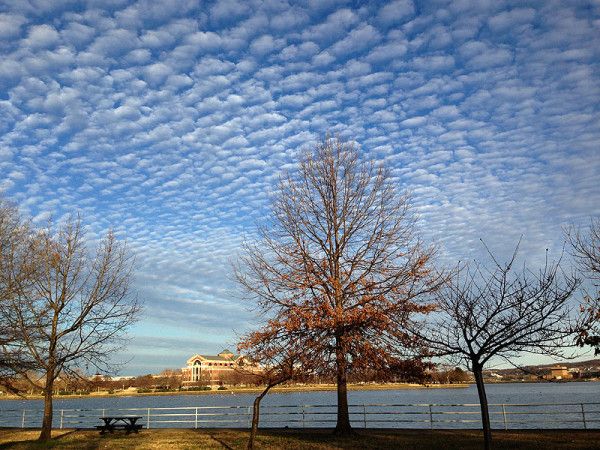 1. East Potomac -- If you're celebrating Labor Day with a crowd, East Potomac Park and Haines Point offers space, kid-friendly play areas, and a central location that'll make it easy for everyone to bring their coolers. The massive park just south of the Mall is right on the water, but features plenty of grass, shade, and room to get a game of pick-up football going, if the heat doesn't deter you.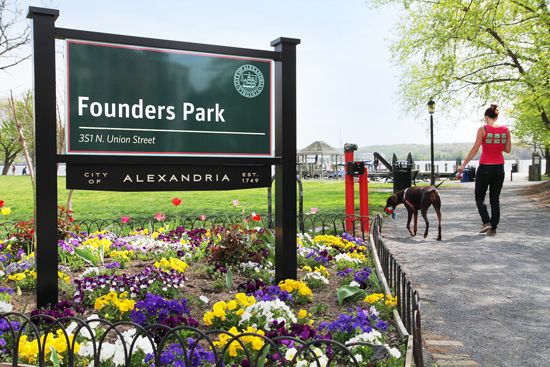 2. Founders Park -- Looking to get out of the city but not excited about braving holiday weekend traffic? Look no further than Founders Park, in Alexandria. It was waterfront views, shade trees, and plenty of space to stretch out. Consider it a weekend getaway, without the hassle.
3. Yards Park -- Located right on the Southwest waterfront, Yards Park is a great place to kick back with your picnic basket. Sure, there's plenty of grass to stretch out a blanket, but in this heat we're especially fond of the wading pool, perfect for dipping your toes into some cool water.
4. Dupont Circle -- Though small, Dupont Circle is beloved for a reason. Come early to grab a spot on the grass around the fountain, or get some takeout from any of the numerous restaurants within a couple blocks of the park.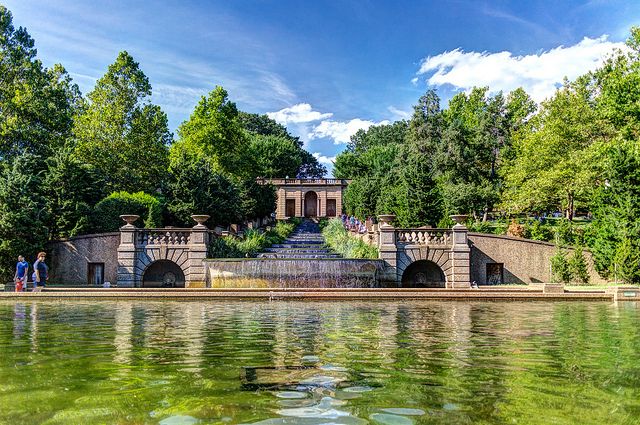 5. Meridian Hill Park -- There's always a lot going on at Meridian Hill Park in Northwest, so definitely do a lap before picking your picnic spot to scope out the slackliners, musicians, dancers, and others who make this park the place to be. U Street, 18th St, and Dupont Circle are all relatively close by, so if you need to supplement your own picnic offerings, there are plenty of nearby options!
6. Kingman Island -- This Southeast gem is a little off the beaten path, but is perfect for people looking for a picnic spot removed from the crowds. Pack your picnic on a bike for the easiest way to get to the island, where you'll find heavily wooded trails, broad bridges over the river, and peace and quiet.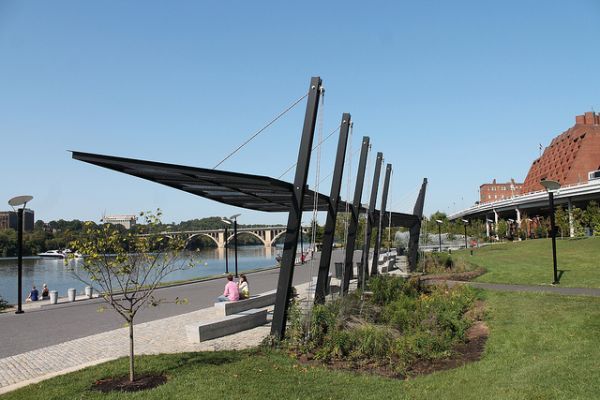 7. Georgetown Waterfront -- Another centrally located and gorgeous picnic spot is the Georgetown Waterfront, just south of M Street. Grass space tends to fill up, especially on nice days, but if you can find a patch to claim, you'll be able to enjoy great views of the water and all the people-watching you could ask for. Bonus points: Baked & Wired is just up the street.
8. US National Arboretum -- The National Arboretum, in Northeast, can be tricky to get to if you don't have a car, but don't let that deter you. Once inside, you'll find it hard to believe you're actually in the city. Pull up a patch of grass (trust us, there are plenty to go around!) to enjoy your picnic, then take in the gorgeous greenery and original Capitol columns, which look like Roman ruins in the heart of DC.