Top 8 Cherry Blossom Activities & Events in 2020
With little pink blossoms blooming throughout the city (and not just on the tidal basin trees) these iconic pink flowers adorning everything from Capital Bike Share to Smarttrip cards are a joyful reminder that spring (and everyone's favorite - tourist season) is right around the corner. The annual National Cherry Blossom Festival celebrates these beloved trees and offers locals and visitors a wide array of events throughout the city from March 20th - April 12th. Here are our top 8 Cherry Blossom Activities and Insider Tips to make the most of your blossom experience.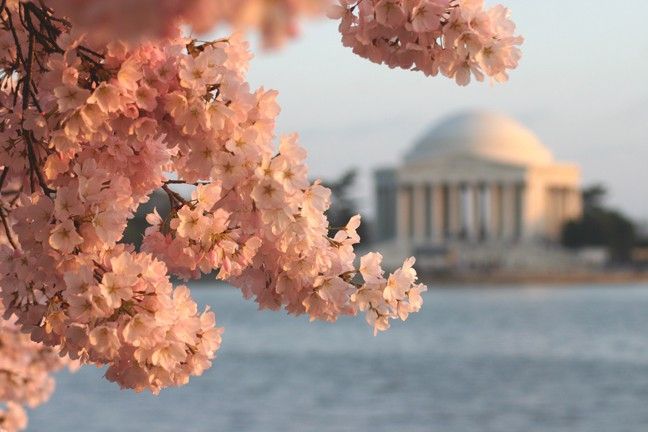 1. Take in the cherry blossoms at the Tidal Basin
This one may seem a bit obvious but the stunning beauty of these magnificent trees lining the title basin is not to be missed. Admission is free so just walk on up and see them for yourself. Peak bloom this year is forecasted to occur from March 27th through March 30th.
Tip - weekends can be very busy at the tidal basin, the best time to see the blossoms without crowd gridlock is at sunrise - when the lighting is also perfect for photos!
Offered daily, March 20 – April 13
A great option for those who prefer to take in the sights without all of the walking, Potomac Riverboat Company offers a range of different cruises ranging from $21. Their Water Taxi service departing from Alexandria and National Harbor can also be a great way to get too and from the tidal basin without the traffic and parking headaches.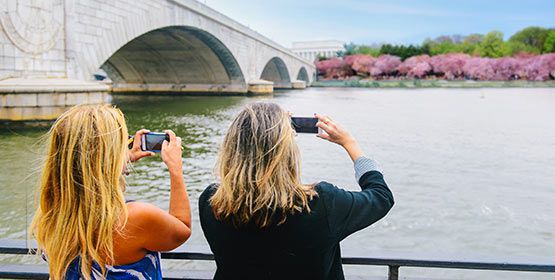 March 28, National Mall
This family-friendly festival brings both professional and amateur kite flyers to the Washington Monument for a day of high flying fun. Featuring musical performances and kite flying competitions and demonstrations throughout the day. BYOK (Bring your own kite) or purchase one onsite.
Tip - take metro, bike or walk to this one- with 35,000 attendees expected at this event which is scheduled for one of the peak bloom dates, its best to avoid this area by car.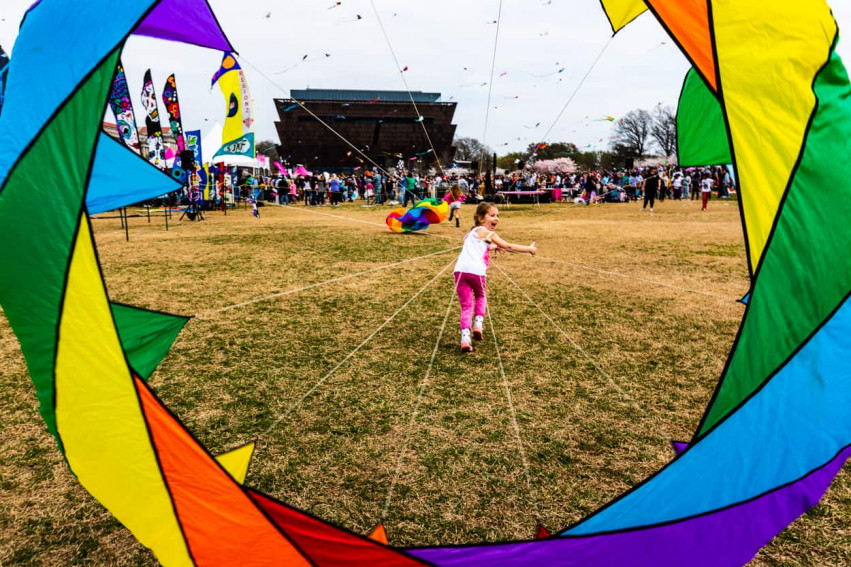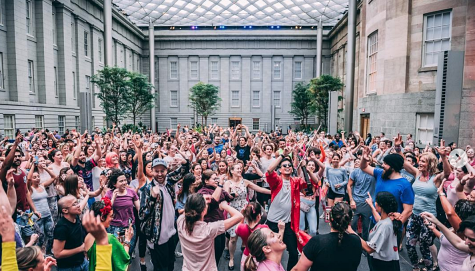 4. Cherry Blossom Sunrise with SAAM + Daybreakers
March 27th, 6:00 am - 9:00 am
A flower-filled sunrise adventure in the Kogod Courtyard of the Smithsonian American Art Museum. Starting with an energizing yoga flow and followed by a dance party featuring Dude Skywalker.
April 4th, Pennsylvania Ave between 3rd & 7th
Sakura Matsuri is the largest one-day Japanese cultural festival in the United States and provides entertainment and programming for all ages. With more than 80 cultural groups, art vendors, and food booths everyone will find something to do on Pennsylvania Avenue between 3rd and 7th Streets NW.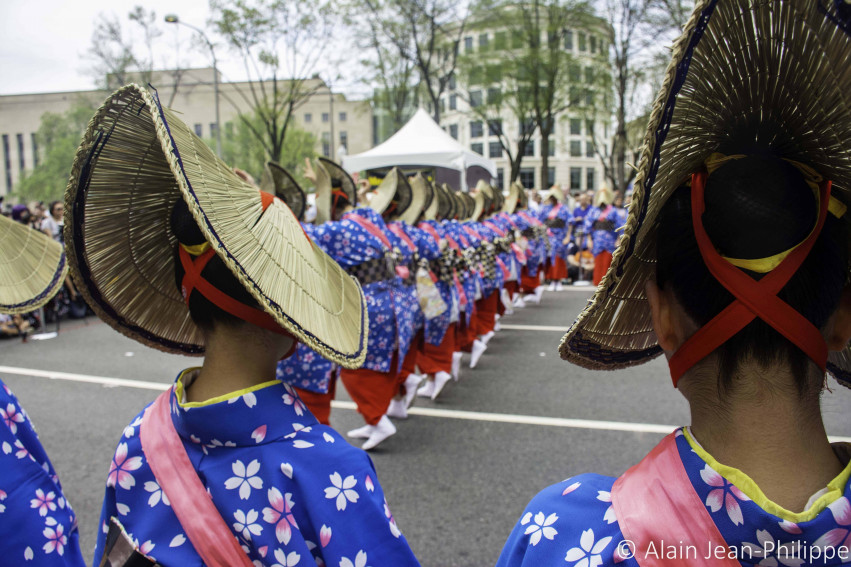 March 13th - April 19th, select dates
Enjoy Cherry Blossom themed cocktails and Japanese cuisine on La Vie's rooftop terrace overlooking the Potomac, with great views of the blossoms from above.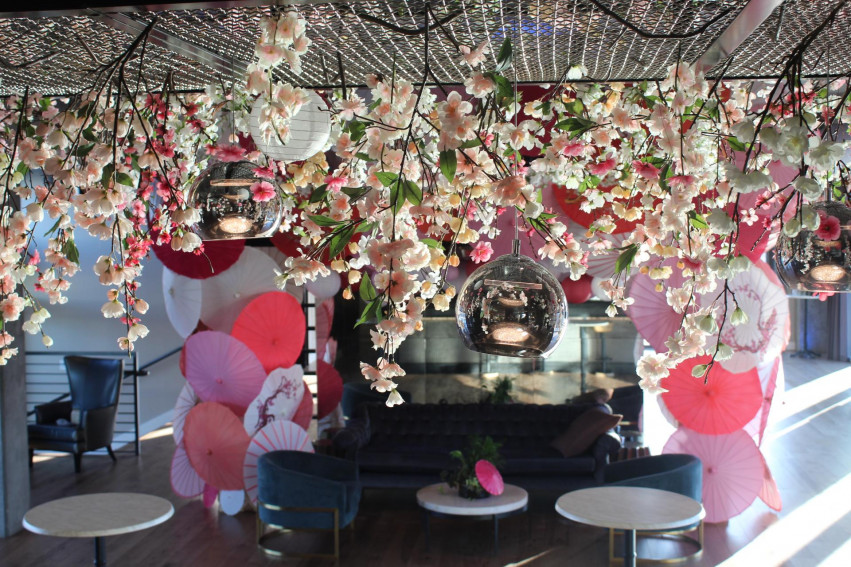 Thursday April 2nd, 5:30pm, Freedom Plaza
This outdoors all levels yoga class followed by a dance party with live music is a great Cherry Blossom themed way to end your workday while celebrating the season.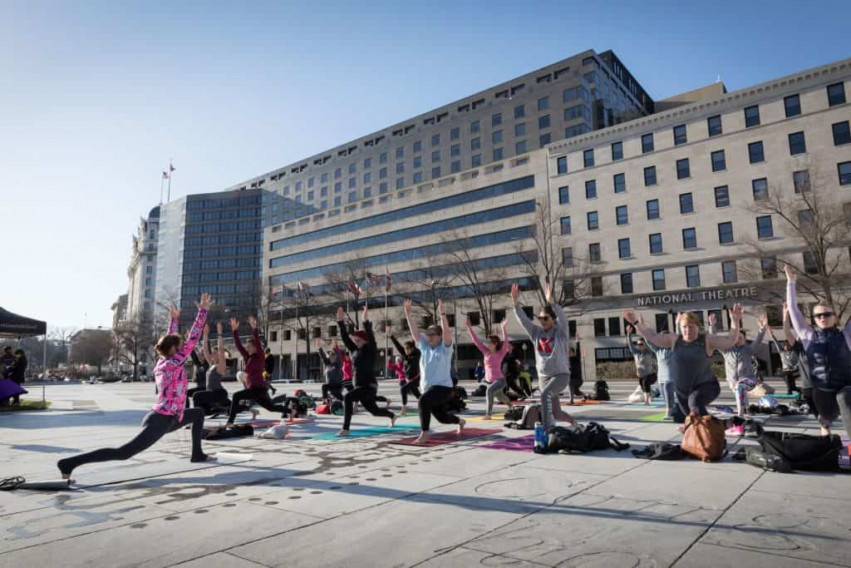 April 11, Capital Riverfront
The National Cherry Blossom Festival culminates in this eight hour event featuring a beer garden, interactive art installations and games, and fireworks at the end of the day. Entertainment begins at 1:00pm and ends with fireworks at 8:30pm.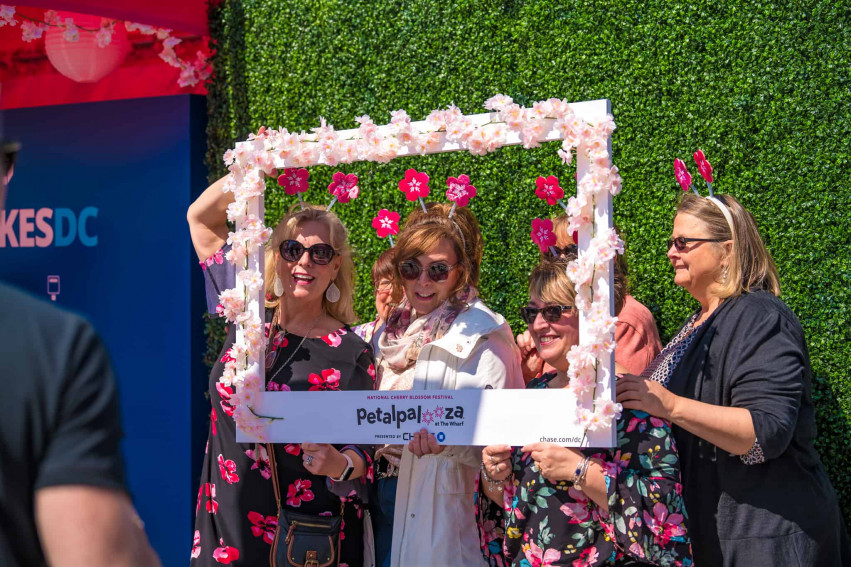 Follow @cherryblossomfest on Instagram and use #springblossomshere to follow along during the festival.
Need recommendations or advice to help plan your visit?
As your DC locals, we're here to help, feel free to reach out with any questions - Get in touch with us on social: