Fabulous Fall - DC Real Estate Market Predictions
Ahh September, some days you feel like summer and others you make us long for the sun. Congress is back in session, kids are back in school, and we've officially entered the fall real estate market. While we don't have a crystal ball to predict exactly how things will go this fall, we can look at the seasonal trends of the past few years and anticipate similar conditions this year.
Here's what we expect:
Renting? September isn't quite as crazy as August when the DC rental market hits its peak. There is some carry over demand this month from people who haven't quite secured their long term rental option, and demand will remain high through September. If you are thinking about moving and can wait until October, I think you will find less competition, more availability and potentially more negotiable rental rates.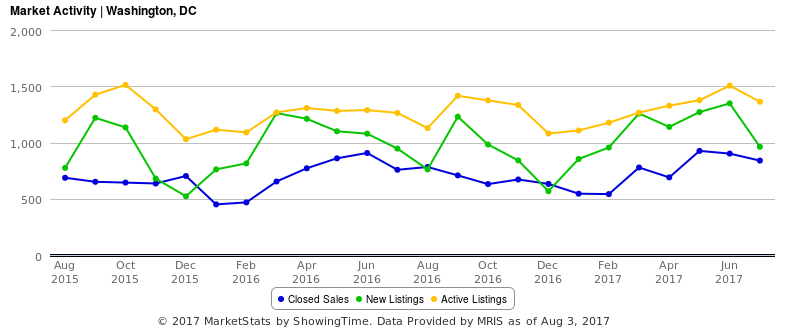 Buying? After a bit of a lag in late August, we should see a strong influx of new listings this weekend and throughout the rest of the month now that the holiday weekend is over. Some markets are more seasonal than others (ie. single family homes, suburbs, etc) but throughout the DC area we should see an increase in new listings from the August lull. If you are looking to move before the end of the year, September will be the month where you will have the greatest number of options to choose from, new listings will decline through the rest of the year and we won't see new listing volume levels this high until next spring. That doesn't mean you should rush, but if you find the right place, you may not to wait on it either.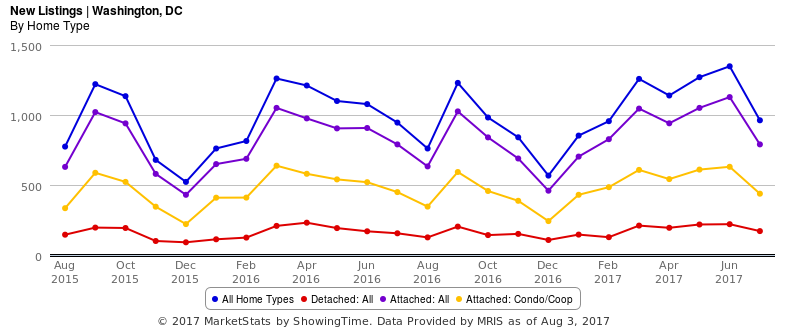 Selling? One of the reasons for the strong influx of listings in September is that the end of the year is quickly approaching and sellers who want to have everything wrapped up before the holidays should think about listing now. The period of time between Thanksgiving and New Years historically tends to be one of the slower, lower demand times of year, and having your home on the market then can require more patience and perseverance than other times of the year. That being said, if you know your home is going to be a "home run" and you plan to price it in line with the market value, there really is no bad time to list since. Buyer demand continues to exceed supply and there are ready, willing, and able buyers who will continue their search through the depths of winter (when their real estate agents will pull out their snow boots for another season of fun).